News & Updates
We regret that due to the Coronavirus UK government ruling, all public services have been suspended. Services will be live-streamed online from our dedicated page, or from our YouTube channel on Sundays (11am and 6.30pm) and Wednesdays (7.30pm). If for any reason the livestream does not work, please refer to other likeminded churches to join their online meetings.
Live Video Streaming of our Meetings are at the usual service times (Sundays 11am & 6:30pm / Wednesdays 7:30pm).
The Live broadcasting of our services will have a red live logo identifying the video. Select the video and it should the automatically link to the broadcast.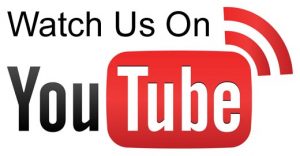 ---
[metaslider id=60]
---
We are delighted to have you visit our church website. If you are in the Cheltenham or Gloucestershire area we would invite you to join with us at our worship services.
Our church is made up of young and old, families and singles, both local and international people with various backgrounds. We are united in the Gospel of the Lord Jesus Christ, and we meet for worship, teaching, prayer and evangelism… Read More >>>
Latest Sermons
---